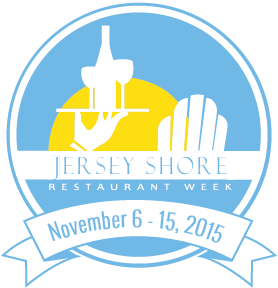 April 15 - 24, 2016
Details and tickets
here
Find Food
BY
Name
Cuisine
Features
Geography
Meals
Specialties
Anchor Tavern Debuts in Belmar
Posted Monday, May 23, 2016
The Anchor Tavern is the latest incarnation from Chef's International, owners of Jack Baker's Lobster Shanty, The Wharfside, Baker's Water Street, 9th Ave. Pier, Moore's Tavern and more.
Located in the space previously occupied by Connolly Station in Belmar, Anchor has been open about two [...]
Read more
---
Rella's Outside!
Posted Monday, May 23, 2016
Rella's Italian Tavern, Brielle is completing work on its outdoor patio. Shortly, you'll be able to dine under the stars! Enjoy a wood fired pizza or their Sunday macaroni served with rigatoni pasta joined by meatball, braciole, Italian sausage & pork spare rib or their fantastic [...]
Read more
---
"Summer Wind" To Benefit Woman's Club
Posted Monday, May 23, 2016
Join the Women's Club of Manasquan as they raise money to help restore their historic 88 year old clubhouse. Thursday, July 14th 7-9pm.
Sample summer wines from around the world; Cave de Lugny Macon Charmes, Ruffino Orvieto, George  Duboeuf Beaujalais – Village, Peter Zemmer Pinot Grigio, Simi [...]
Read more
---