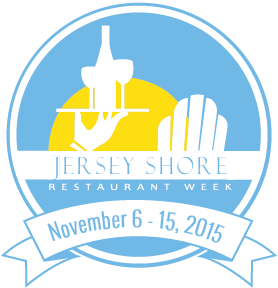 November 6-15, 2015
Details and tickets
here
Find Food
BY
Name
Cuisine
Features
Geography
Meals
Specialties
Abigal's Bakery
Posted Monday, November 23, 2015
Abigal's Bakery, a new all natural, organic bakery has opened on Higgins Ave in Brielle. Small cheerful space with muffins, breads, scones, cakes and more, even gluten free. We tried the crumb cake, pumpkin bread and a right-out-of-the oven blueberry muffin. All were delicious. Give it [...]
Read more
---
Yvonne's Debuts on ShoreFoodie.com
Posted Monday, November 23, 2015
ShoreFoodie.com welcomes Yvonne's in Neptune. Here's a sampling of their menu.
STARTERS
Eggplant Rollatini. Homemade lightly breaded eggplant stuffed with fresh ricotta, mozzarella & romano cheese, secret herbs & spices, topped with mozzarella & house sauce, then baked.
Portuguese Clams & Mussels. Clams, mussels, sauteed peppers & onions, chorizo [...]
Read more
---
Holiday Show at Nonno's
Posted Monday November 23, 2015
Great food, music and dancing. Chef Nick has prepared a delicious 4 course dinner for December 10th with entertainment by Bobby Ballack. Two shows are planned for 7:00pm and 8:30pm. Bring your favorite libation and enjoy the music.
First Course
Caesar Salad – generous portion of romaine, Parmigiano [...]
Read more
---